Pasta with chickpeas (2)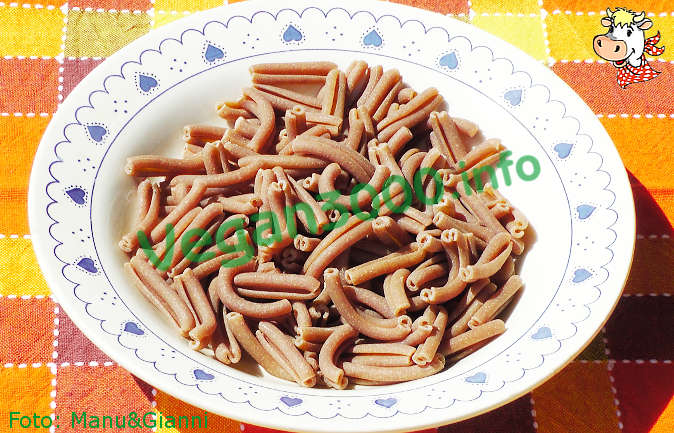 Disclaimer
This translation has been done by an automatic system, therefore we apologize if it isn't perfect. If you find any mistake or you have any suggestion for a better translation, please contact us.
Ingredients
1 Pack dried chickpeas from gr. 500-4 cloves of garlic-2 sprigs of Rosemary-1 small piece of chili pepper-dried tomatoes 2-1 vegetable stock cube-oil to taste
Instructions
Soak the chickpeas overnight.
Drain and pour into the pressure cooker, cover them with cold water a little abundant, add the sun-dried tomatoes (one and a half), a sprig of Rosemary and 2 garlic cloves.
Cook for an hour and a quarter.
In a crock pot, sauté in a little oil with garlic, Rosemary and chopped chilli and soon add .5 chopped dried tomatoes, always.
Pour into the pan a ladle of broth and chickpeas two per person and put the nut (half if it makes for a few people).
Bring to a boil and cook the pasta (strozzapreti) in the dose of a punch to the head.
Rustic bowls serve (earthenware) supplementing with a tablespoon of oil.
Wanting to get a thicker soup, pass a part of chick peas to the vegetable mill.
---
---
---
---
---
Notes
(Ricetta dell'Azienda Agrituristica "Il Cerreto" - Pisa)