Polenta with tofu and cauliflower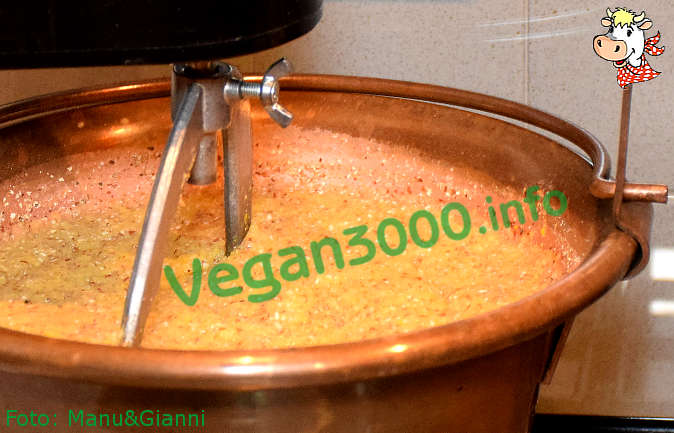 Disclaimer
This translation has been done by an automatic system, therefore we apologize if it isn't perfect. If you find any mistake or you have any suggestion for a better translation, please contact us.
Ingredients
For 4 people:
1 cauliflower
1 brick of tofu natural
350 g corn flour bio
1/2 onion (or Leek)
1 handful of sultanas bio
1 handful of shelled walnuts
1 handful nostraline black olives
soy sauce
Instructions
Cook 5 minutes, steam the cauliflower after divided into florets not too small. Must remain al dente.
Meanwhile, saute the chopped onion in a wok, or other large pot, and when it is almost Golden, add tofu cut into cubes of about 1 cm and soy sauce.
Stir for a couple of minutes and then add the sultanas previously soaked in warm water, and crushed walnuts coarsely.
Add the cauliflower and olives and mix together, possibly adding another bit of soy sauce (careful not to add salt too though!).
Meanwhile, prepare the polenta with the classic method and when ready pour into a baking dish and put the prepared above in order to decorate the polenta.
To prepare a Traditional polenta faultless, requiring at least 40 minutes baking in a copper pot and be stirred continuously does not form lumps, recommend the use of the electric pot for polenta.
---
---
---
---
---
Notes
E' buonissima perché c'è l'abbinamento sia del salato che del dolce!
(Thanks to Cristina C.)
Have you tried these recipes?
Have you read these news?