Pasta with chicklings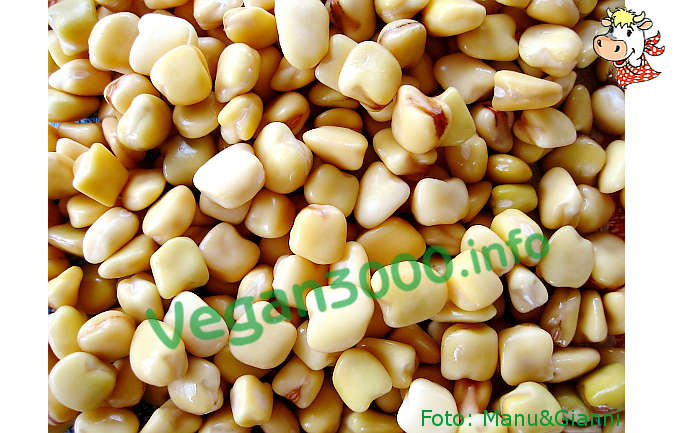 Disclaimer
This translation has been done by an automatic system, therefore we apologize if it isn't perfect. If you find any mistake or you have any suggestion for a better translation, please contact us.
Ingredients
For 2 people:
100 g organic chicklings
180 g of pasta
10 cm of kombu seaweed
elle salt herbs
rosemary
sage
pepper
chilli oil
extra virgin olive oil
Instructions
Soak the chicklings for one night with about 10 cm of kombu seaweed.
Then cook for about 25 minutes in salted water (barely) and piece of kombu.
When cooked, drain and set aside.
Meanwhile, heat the water and cook the pasta.
In another saucepan, wok, put the oil, coarsely chopped rosemary and sage, salt with herbs and grass peas already cooked.
Fart jump quickly, over a medium heat, for about 5 minutes.
If it dries out a bit too add a little water.
When the pasta is cooked al dente, drain it and add it to the grass peas, stirring for a few seconds.
Turn off the heat, add the chilli oil, or possibly only chili, and pepper and enjoy your meal!
---
---
---
---
---
Notes
A delicious recipe and very fast!
Also excellent with pasta or heated up the next day.

(Thanks to Cristina)