Pici all'aglione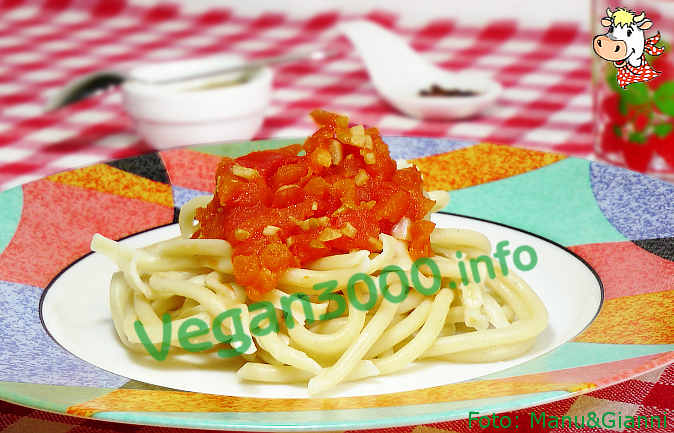 Disclaimer
This translation has been done by an automatic system, therefore we apologize if it isn't perfect. If you find any mistake or you have any suggestion for a better translation, please contact us.
Ingredients
For 4 people:
400 grams of pici (long pasta)
8 cloves of garlic
4 ripe tomatoes or tomato pulp
extra virgin olive oil
Chili
Salt
Instructions
While Cook the pasta in boiling, salted water, fry the cloves of garlic in oil, a very low heat so that they don't burn and do not grant a bitter taste. When Golden remove, remove the Pan from the heat and Add diced fresh tomatoes (or canned tomatoes). Replace the flame, add the chopped chilli, salt and reduce mild flame.
Drain the pasta and toss with the sauce with garlic.
---
---
---
---
---
Notes
Ricetta tradizionale toscana.
(Thanks to Barbara e Giorgio)