Strascinati with turnip tops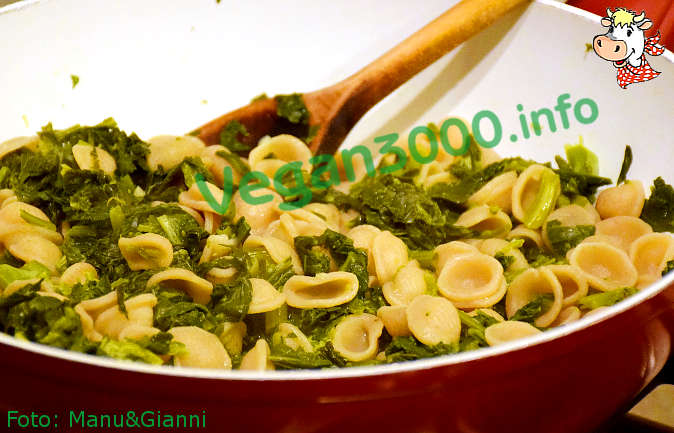 Disclaimer
This translation has been done by an automatic system, therefore we apologize if it isn't perfect. If you find any mistake or you have any suggestion for a better translation, please contact us.
Ingredients
For 4 people: 400 g of fresh dragged (or orecchiette)-a big bunch of rapini (or broccoli)-6/8 cloves of garlic-olive oil-salt-pepper
Instructions
Wash very well the rapini (or broccoli). Boil in salted water.
When cooked, drain them with a skimmer, so as not to miss the cooking water.
Boil the strascinati (or orecchiette) in the water used to cook the vegetables.
Meanwhile, sauté the sliced garlic and extra virgin olive oil in a large pan. When the garlic is golden, put in a pan the tops boiled and sauté over medium/high until the pasta is ready.
To cook the pasta, drain well and add to the vegetables in the pan. Let the fire still 5 minutes, always jumping on content.
Serve hot.
---
---
---
---
---
Notes
(Thanks to Quetzali)
Have you tried these recipes?