Spaghetti with almond pesto, tahin and lemon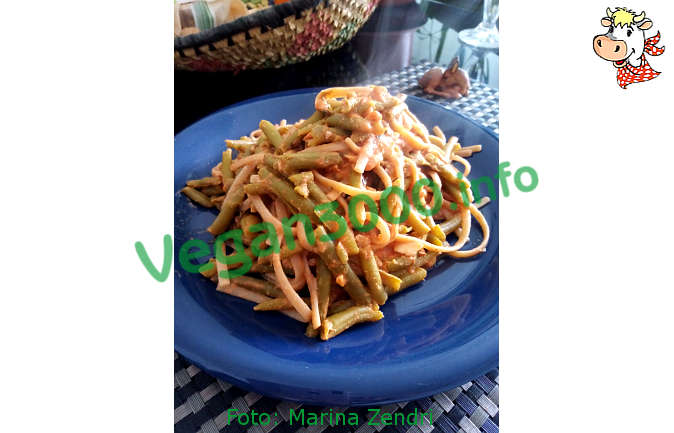 Disclaimer
This translation has been done by an automatic system, therefore we apologize if it isn't perfect. If you find any mistake or you have any suggestion for a better translation, please contact us.
Ingredients
For 2 people:
- 200 g spaghetti
- 2 tbsp tomato purée
- 1 box green beans
- some basil leaves
- evo oil
- salt
- 40 g almonds
- 1 tablespoon tahin
- juice of half lemon
Instructions
Cook the spaghetti.
Meanwhile, lightly toast the almonds, then roughly chop them.
Combine the tahin and lemon juice, the green beans, a pinch of salt, the tomato purée.
Drain the spaghetti, keeping them with a tablespoon of cooking water and stir-frying them with the sauce, turning until fully absorbed.
Add the fresh basil leaves and lemon juice after turn off.
Enjoy your meal!
---
---
---
---
---
Notes
Thanks to Marina Zendri
Have you tried these recipes?