Lentil soup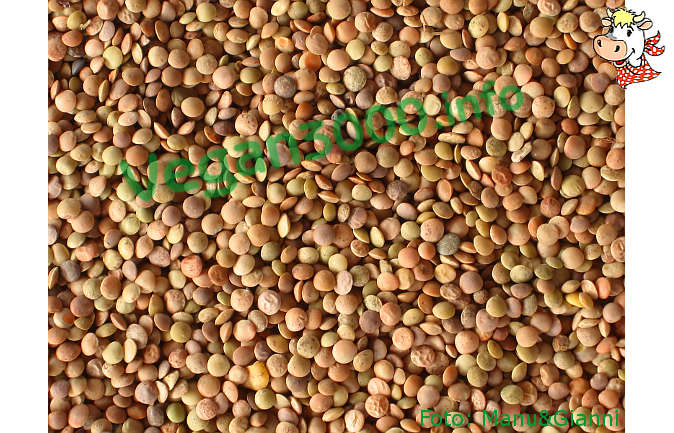 Disclaimer
This translation has been done by an automatic system, therefore we apologize if it isn't perfect. If you find any mistake or you have any suggestion for a better translation, please contact us.
Ingredients
For 6 people: 200 g dried lentils-onion g 100 g-120-100 g carrot bran spelt-Laurel-vegetable broth-olive oil-salt-pepper
Instructions
Let the lentils soak for about 4 hours. When preparing the soup, chopped carrot and onion; Sauté in a little olive oil, along with a bay leaf, then add the drained lentils, spelt, bran and about 2 liters of broth. Cover and let it boil, over medium heat, for 50 minutes. Season the soup with a pinch of salt and a generous grinding of pepper, plenty of olive oil and serve.
---
---
---
---
---
Your comments
questa minestra è buonissima anche aggiungendo fagioli, orzo e soia, io di solito aggiungo la carota e la patata a pezzetti interi, ed anche un p? di sedano. Ciaooo
- Ilaria -
Io ci butto anke il riso, viene squisito
- Jeppy -
questo tipo di minestra è gustosissimo....provatelo!!!
- fede -