Chestnut flour crêpes with ice cream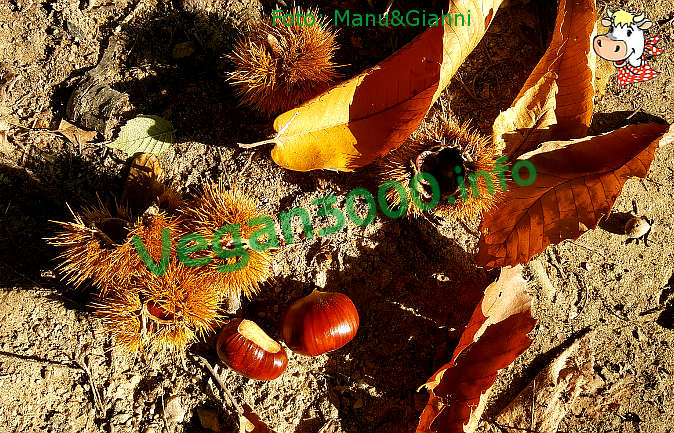 Disclaimer
This translation has been done by an automatic system, therefore we apologize if it isn't perfect. If you find any mistake or you have any suggestion for a better translation, please contact us.
Ingredients
chestnut flour (about 1.5 tablespoon for each crêpe)
soy milk
ginger
soy ice cream
salt
agave syrup (optional)
Instructions
In a bowl, pour the flour and unpack the lumps that can be formed with a fork or sifting the flour directly.
Add ginger, more or less according to taste and a pinch of salt.
Gradually pour in soy milk, stirring with a spoon or a whisk until mixture is smooth and homogeneous (like crêpes with egg).
Heat little oil in a pan (only for the first crêpe) and then pour in part of the compound (keep a little aside even if the crêpe is one) do not overdo it otherwise the crêpe will be thick and cloying.
When the crêpe is cooked on one side you have the ice cream in the center and a bit of batter in a semicircle on the edge, fold the crêpes so that the batter added later face as the glue and prevents the ice cream from leaking out.
Just heated, remove the crêpe from the pan and serve.
Chestnut flour is already sweet but lovers of strong flavors can add to batter the agave syrup (after the milk).
For the filling it can be used any other ingredient like cream of hazelnuts and chocolate, jam etc... but if you're quick and timely the hot cold contrast between the crêpes and the ice cream will startle your tastebuds.
To prepare crêpes, both sweet and savory, use the special Pan or crêpe maker.
---
---
---
---
---
Notes
Ottimo l'accompagnamento con rum e cola.
(Thanks to Stefano B.)
Have you tried these recipes?