Polenta biscuits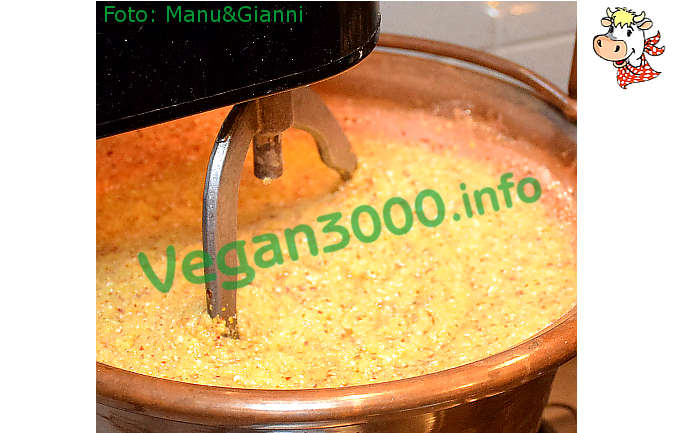 Disclaimer
This translation has been done by an automatic system, therefore we apologize if it isn't perfect. If you find any mistake or you have any suggestion for a better translation, please contact us.
Ingredients
300 g of corn flour for polenta
100 g brown sugar
100 g raisins
zest of 1 lemon rind
1 pinch of cinnamon
Salt
Instructions
Heat 1 litre of salted water in a pot for polenta.
Rain poured the flour and cook for 40 minutes stirring often.
To prepare a Traditional polenta faultless, requiring at least 40 minutes baking in a copper pot and be stirred continuously does not form lumps, recommend the use of the electric pot for polenta.
Put to soak the raisins in a bowl and cover with water.
When the polenta is ready, remove from heat and, when it is still falling and soft, add sugar, raisins soaked and squeezed, the grated lemon rind and 1 pinch of cinnamon.
Stir vigorously for a few minutes, mixing all ingredients.
Roll it out on a baking sheet covered with waxed paper forming an advance streets of about 2 cm thick and let it cool.
Cut it into strips a few cm and then sticks similar to cookies.
Brown in the oven for 10-15 minutes at 180° c.
---
---
---
---
---
Have you tried these recipes?