Eggplant pâté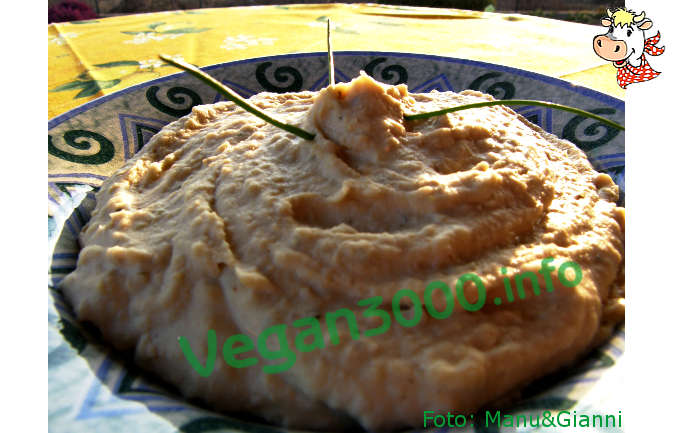 Disclaimer
This translation has been done by an automatic system, therefore we apologize if it isn't perfect. If you find any mistake or you have any suggestion for a better translation, please contact us.
Ingredients
800 grams of eggplant-2 cloves of garlic-3 tablespoons olive oil 1 pinch salt-1 sprig of fresh mint or 2 pinches of dried mint
Instructions
Peel, wash and dry the aubergines and cut them into cubes of medium cm. Grease a baking pan with 1 tablespoon oil, add the eggplant and bake at 180 degrees by covering the pan with aluminum foil: after 10 min. stir and after another 10 min. remove from the oven and let stand kinda. Beat with a fork the finely chopped garlic, the leaves of mint, 2 tablespoons of olive oil and salt. Then cut the eggplant puree with a vegetable mill and amalgamatele well with the sauce. Pour into a cookie sheet and let stand for 1 hour at room temperature and another hour in the refrigerator. Serve with a garnish of fresh mint leaves.
---
---
---
---
---
Notes
(Ricetta gentilmente offerta dal ristorante "Il Punto Verde" di Torino)