Winter vegetable garden pasta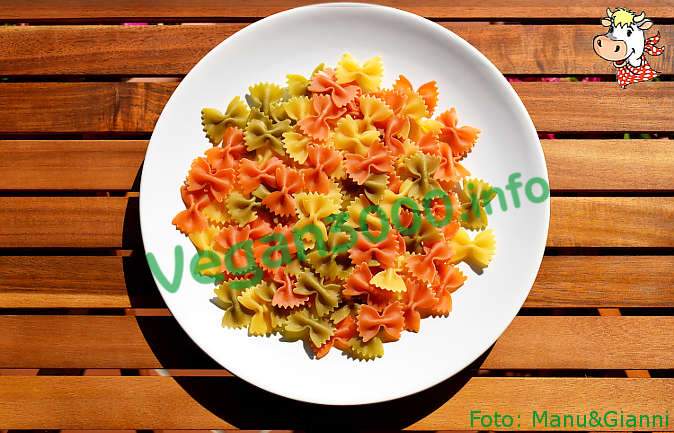 Disclaimer
This translation has been done by an automatic system, therefore we apologize if it isn't perfect. If you find any mistake or you have any suggestion for a better translation, please contact us.
Ingredients
For 1 person: 1 pound of whole wheat pasta of durum wheat, cabbage, 1 medium shallot .25, 2 artichokes, 1 handful of Arugula, extra virgin olive oil, 1 tablespoon of sunflower oil, 2 tablespoons buckwheat flour and Sesame, salt
Instructions
Cut the vegetables into very thin strips and leave to simmer in the crock pot into water or vegetable broth, salt and a little extra virgin olive oil, adding water from time to time if necessary until they are soft and congealed. Meanwhile, Cook al dente butterflies, and grind buckwheat and Sesame, in equal parts, with coffee grinders for about 10 sec. at medium speed. Add drained pasta and flour in crock pot and stir for one minute. serve and serve on plates with cold-pressed sunflower oil.
---
---
---
---
---
Notes
(Thanks to Antonella Sagone)
Have you tried these recipes?