Fagioli all'uccelletto... ran away!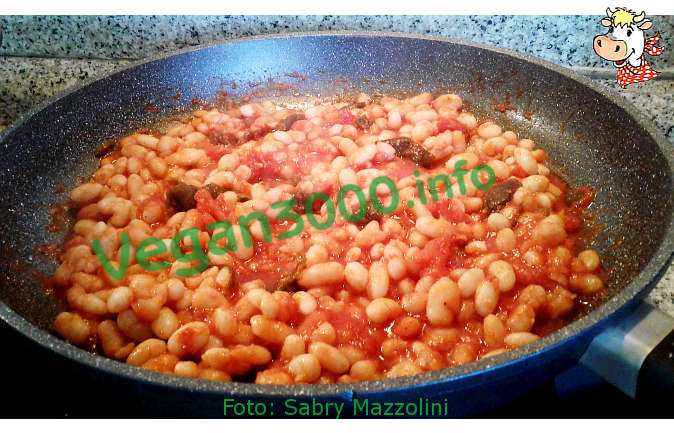 Disclaimer
This translation has been done by an automatic system, therefore we apologize if it isn't perfect. If you find any mistake or you have any suggestion for a better translation, please contact us.
Ingredients
For 4 people: 600 g of white beans already boiled-300 gr tomato paste-3 tbsp extra virgin olive oil-2 cloves garlic-5 or 6 Sage leaves-salt-pepper
Instructions
1) In a pan large enough to hold all the ingredients, toss lightly crushed cloves of garlic in the hot oil and Sage leaves.
2) Pour into the pan the drained beans from their cooking liquid and season with salt and plenty of pepper.
3) mix gently for a few minutes, add tomato paste, cover and let Cook for another 15 minutes, checking that the beans don't dry out too much.
---
---
---
---
---
Notes
(Thanks to Giancarlo C.)