Cream of leeks and potatoes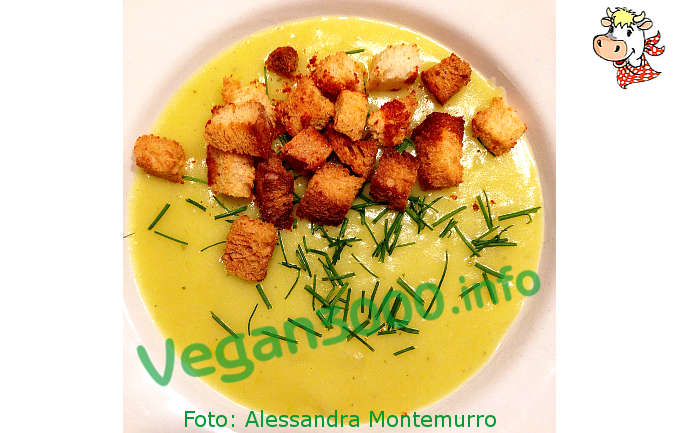 Disclaimer
This translation has been done by an automatic system, therefore we apologize if it isn't perfect. If you find any mistake or you have any suggestion for a better translation, please contact us.
Ingredients
For 4 people
4 yellow potatoes
2 leeks
2 tablespoons of extra virgin olive oil
800 ml vegetable stock
fresh parsley
white pepper
sesame seeds
croutons (to serve)
Instructions
In a saucepan, heat a little olive oil.
Wash the leeks, cut into thin slices, pour into the pan and fry over low heat.
Meanwhile, peel the potatoes, cut them into very thin slices and then add them to pot.
Cover with vegetable broth and cook over very low heat for about an hour.
When the potatoes are thoroughly cooked, turn off the heat and blend it all with an immersion blender.
Cook for 5 minutes, adding the fresh parsley well washed and chopped, and a pinch of pepper.
Serve with croutons, a sprig of parsley and a sprinkling of sesame seeds.
---
---
---
---
---
Have you tried these recipes?