Pumpkin pie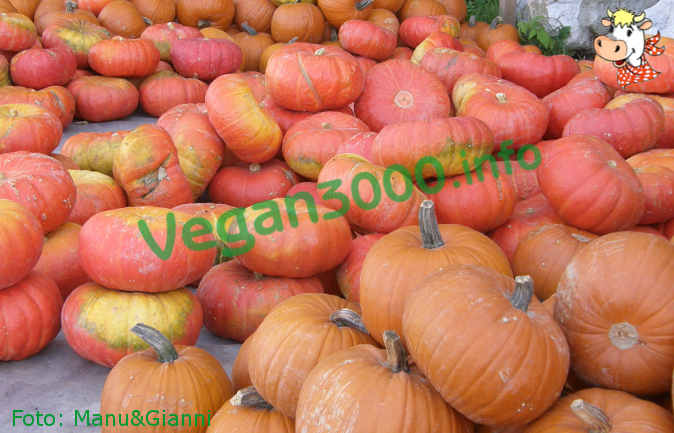 Disclaimer
This translation has been done by an automatic system, therefore we apologize if it isn't perfect. If you find any mistake or you have any suggestion for a better translation, please contact us.
Ingredients
1 Kg of pumpkin
150 g brown sugar
150 g flour
75 g hazelnuts
100 g raisins
100 ml corn oil
2 teaspoons baking powder
1 teaspoon cinnamon
soy milk to taste
zest of 1 lemon
salt
rum
Instructions
Cook pumpkin steam and squeeze it.
Chop the hazelnuts and mix them in 30 g sugar.
Soak the raisins in the rum with a tablespoon of flour.
In a bowl, pour the remaining sugar, stir in oil, flour, baking powder, cinnamon, lemon zest and a pinch of salt.
Mix well and add the pumpkin, nuts, raisins and soya milk until dough is thick and soft.
Bake at 180° C for 45 minutes.
---
---
---
---
---