Baked beans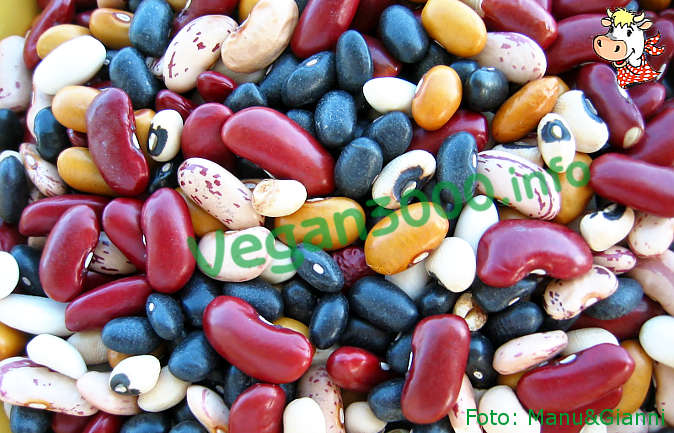 Disclaimer
This translation has been done by an automatic system, therefore we apologize if it isn't perfect. If you find any mistake or you have any suggestion for a better translation, please contact us.
Ingredients
For 4 people: 300 g of boiled beans-300 g tomatoes mature-4 or 6 tablespoons of extra virgin olive oil-2 cloves of garlic-1 bunch of parsley-herbs of your choice (thyme, basil, oregano)-salt-pepper
Instructions
Put the beans, already boiled, in a baking dish large and low. Toss with diced tomatoes, chopped garlic, herbs, salt and pepper.
Stir well and bake for about 1 hour at 200° c.
Remove from oven and sprinkle with chopped parsley before serving.
---
---
---
---
---
Your comments
anziche infornare per un ora, far saltare tutto in padella schiacciando un po' di fagioli con una forchetta dopodichè infornare per 15 minuti. Io faccio cosi e sono buonissimi.
- katiuscia -
Si forse un'ora in forno è stato troppo, proverò come suggerito da katiusha, ma cmq buona come ricetta!
- Alessandro -
ho seguito il consiglio di katiuscia, il risultato è stato ottimo. provate, è una ricetta molto buona e riempie.
i pranzi vegani sono i migliori!
- marco -
Have you tried these recipes?