Rustic chickpea vegan 'bagna cauda'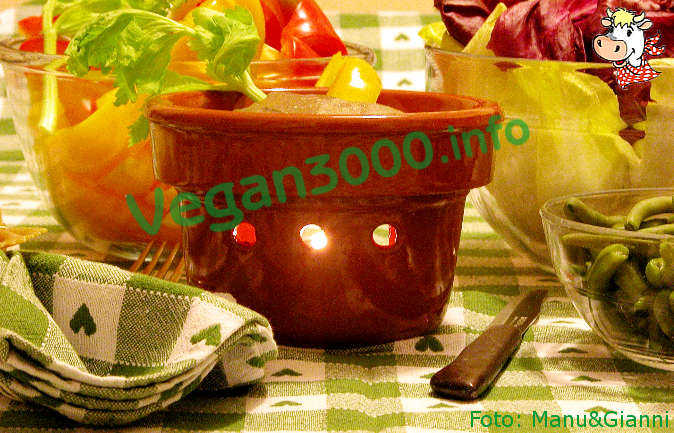 Disclaimer
This translation has been done by an automatic system, therefore we apologize if it isn't perfect. If you find any mistake or you have any suggestion for a better translation, please contact us.
Ingredients
For 4-6 persons
500 g of boiled chickpeas
3 cloves of garlic
salt
extra virgin olive oil
2 tablespoons vinegar
Instructions
Mash coarsely with a fork the chickpeas and salted water cook just with facts when cooked.
Meanwhile finely chop 3 cloves of garlic and fry very briefly in hot oil, then add the chickpeas and cook over low heat 7-10 minutes. Careful not to dry too!
Towards the end of cooking, add two tablespoons of vinegar: white or red is indifferent.
Et voila: the taste of bagna cauda (no anchovies) is guaranteed!
---
---
---
---
---
Notes
... for lovers of garlic and chickpeas! :-)

(Thanks to Michele Sirchia)
Have you tried these recipes?
Have you read these news?