Andalusian asparagus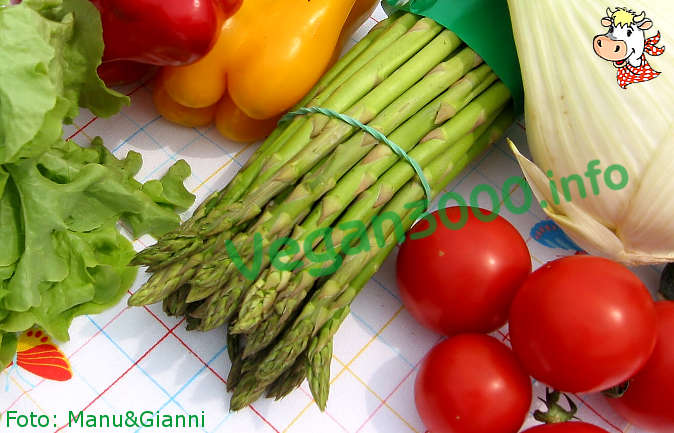 Disclaimer
This translation has been done by an automatic system, therefore we apologize if it isn't perfect. If you find any mistake or you have any suggestion for a better translation, please contact us.
Ingredients
For 2 people: 1 bunch of asparagus-2 or more tablespoons of extra virgin olive oil-2 cloves garlic-2 slices of bread-baking 250 ml water 2 tablespoons white vinegar-asparagus-1/2 tsp paprika-salt-pepper
Instructions
Wash the asparagus and cut off the end harder than stem.
Cut into pieces of approximately 5 cm.
Boil in salted water for a few minutes and drain well and reserve the cooking liquid.
Heat oil in frying pan or, even better, in an earthenware bowl.
Fry the garlic and the bread slices until they Brown.
Remove from the bowl and in the same oil, Saute asparagus (if the oil was too absorbed by the bread you can add a couple of tablespoons).
Blend garlic and bread (after having deprived of crust), uniting the paprika, salt and pepper.
Dilute with 200 ml of water to cook asparagus.
Pour this sauce over asparagus, directly into the pan.
Add a couple of tablespoons of white vinegar and cook for a few minutes, adding a little more cooking liquid if the mixture tends to dry too.
---
---
---
---
---