Heretical panna cotta with cocoa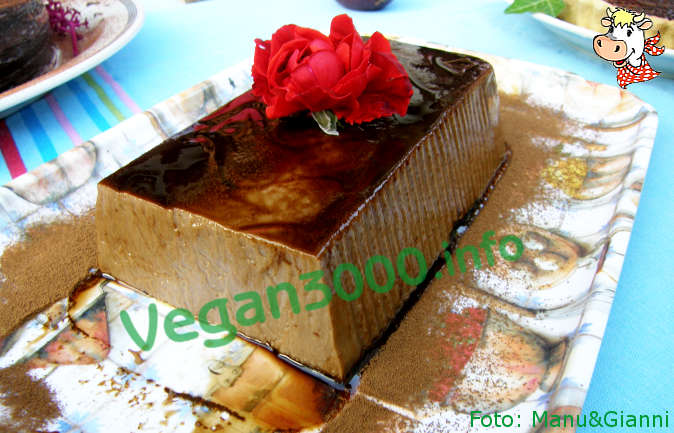 Disclaimer
This translation has been done by an automatic system, therefore we apologize if it isn't perfect. If you find any mistake or you have any suggestion for a better translation, please contact us.
Ingredients
For 6 cups:
300 ml soy milk
200 ml soy cream
90 gr bitter cocoa sweetened
vanilla extract to taste (optional)
3 teaspoons agar agar flakes coffee
Instructions
Boil the milk and cream in saucepan, add the agar agar flakes and then the cocoa a little at a time, stirring continuously. At this stage may also add vanilla.
Bring to a boil and cook for 3 minutes.
Pour the mixture into the molds, which must be 1-2 h. at room temperature and 4 h. in the refrigerator.
Advice to leave them in the refrigerator until consumption if you want to take them out with the form from panna cotta from the stencil.
For the classic version you should & caramel, while chocolate you can decorate with orange peel and orange marmalade. I am a minimalist: pure cocoa.
---
---
---
---
---
Notes
(Thanks to Kla di Happy Vegan)